Is it possible to injure your wrist without also having to listen to a torrent of masturbatory innuendo?
My guess would be no, but like a good pseudo-scientist, I decided to conduct an experiment. In order to disprove the hypothesis, I had to injure said wrist in a seemingly innocuous manner.
Believe it or not, it's quite hard to damage yourself deliberately, but I gave it a damn good try. Four hours of Wii Boxing over two nights began to do the trick, but it still wasn't enough.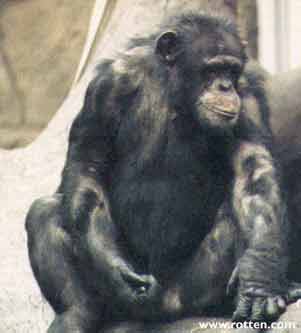 So this morning, I woke up and coincidentally peeked into my fruit bowl. I noticed that my plantain was somewhat lacking in lustre; so I spent the next hour buffing my banana, and noticed some severe wristial discomfort.
I was a bit too tired to really care at this point, what with being awoken so early by next door's hens. In a bit of a huff, I headed next door, ignoring the religious type coming up the path to preach at my face. I bashed the bishop to one side, and I'm sorry to say, I actually choked a chicken.
I wandered home in shame, but cheered up a little when I saw my charcuterie order had arrived. I love this monthly package so much I always have to open it immediately and stroke the salami.
I had been dying to try out a new easy to make recipe, so I grabbed my sausage and began cooking. The trick is to really jerk the Gherkin.
Now my wrist really hurts, but it had nothing to do with any of this. I injured it editing my damn podcast.
And yes, people have tried to insinuate I did it masturbating.
I didn't. And it hurts quite a lot to type, so that's why this is full of juvenile jokes and not some insightful rant about the pull of the pope.
Grow up.