It hasn't got any engines, and most of the cockpit is missing, and it's been sat rusting on a runway for the past thirty years, but that doesn't mean you don't want to buy Elvis' private jet does it?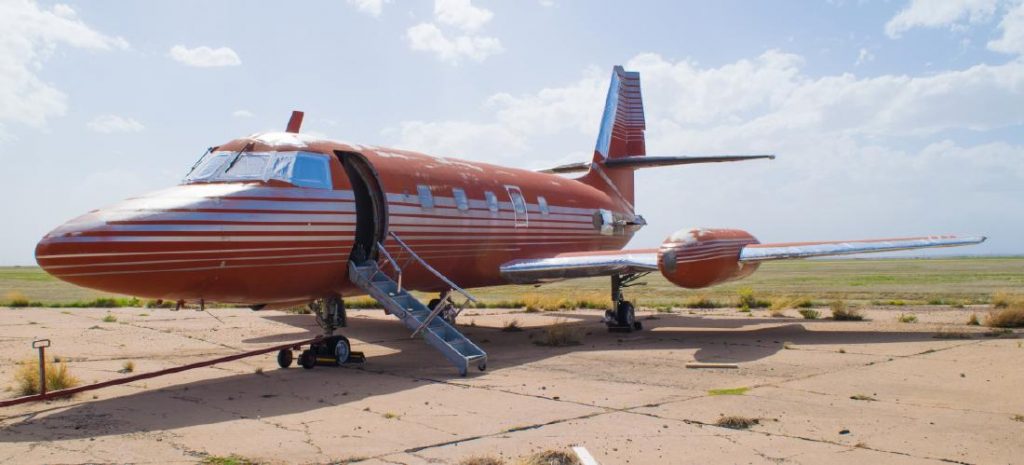 I mean, look at it. Look at that gaudy, orange paint job that makes it looks like a seventies easyJet (make your own jokes, baby).
Then there's the red velvet seats, and check out that deep shag carpet.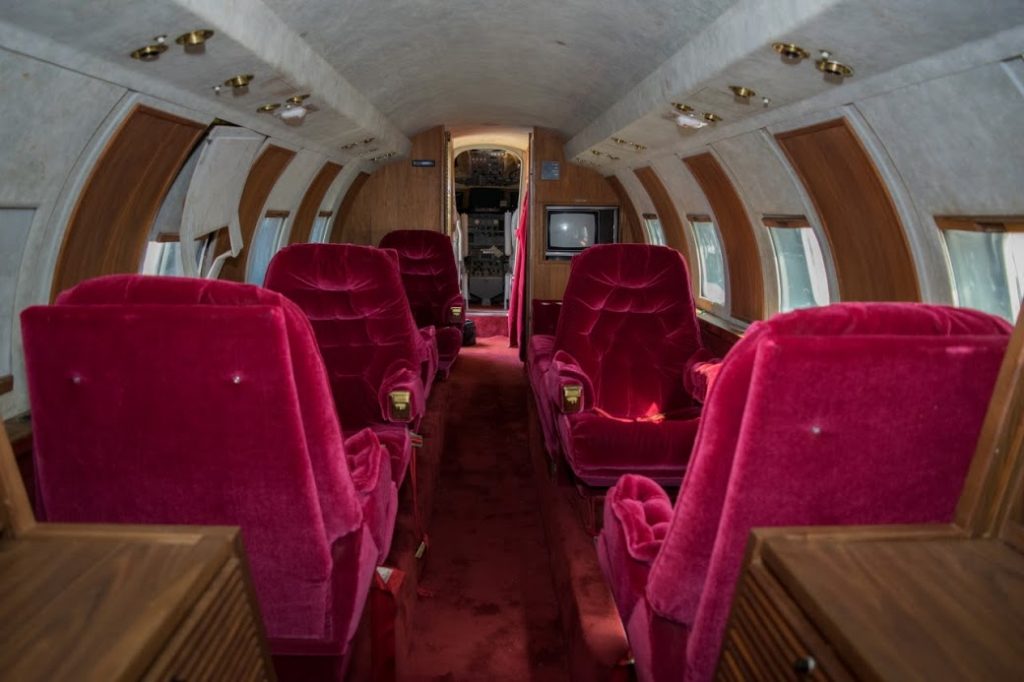 Bidding starts quite low for the 1962 Lockheed JetStar once owned by a man who visited Nixon and asked to work undercover for the FBI. But from the $10,000 starting price, it's likely to end up north of $2 million.
You can bid for it here, if you like.