There seems to be a lot of Christmas Jumper articles about this week. You know the ones. Look at how ironically hideous these jumpers are. Except, they're not. They are in the style of hideous jumpers, but still made to look pretty good. I hate those articles.
But I love jumpers.
In particular, I love Tom Good's jumpers in The Good Life. Every time I see them, I want to put one on and curl up on the sofa for a week. They remind me of my Dad's jumpers when I was growing up. And I want all of them. I just wish I could find some better photos.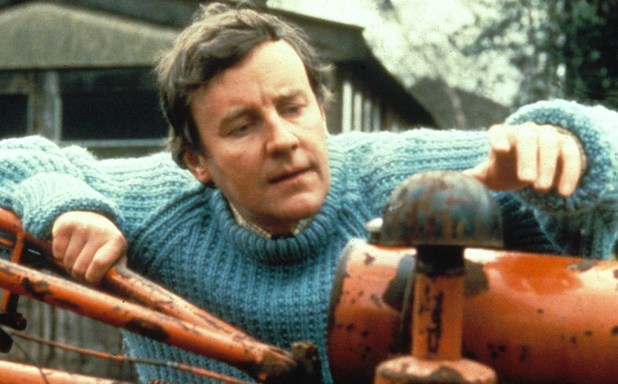 I also want whatever machine it is that he's working on here.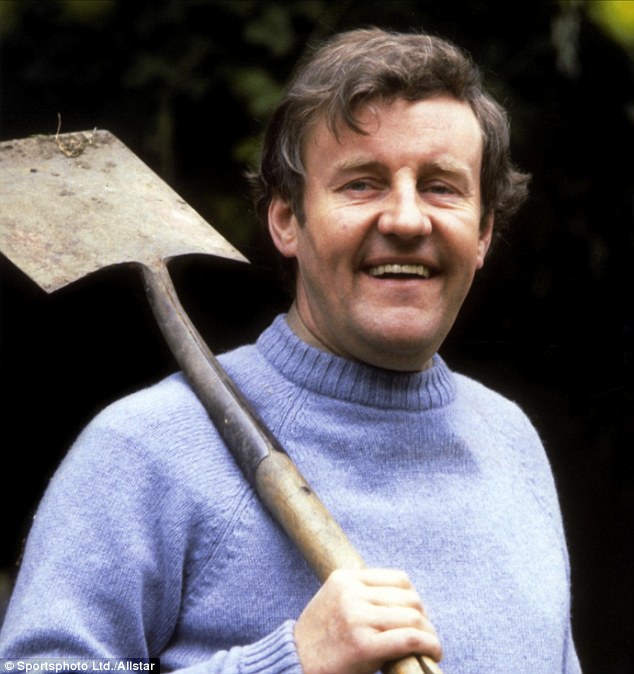 What a great spade.
This one is my favourite though, the one I covet the most. I have one almost like this, but not quite. If I owned that jumper, Felicity Kendall would fall in love with me.