There's a mystery in the November 1993 issue of TV Zone magazine.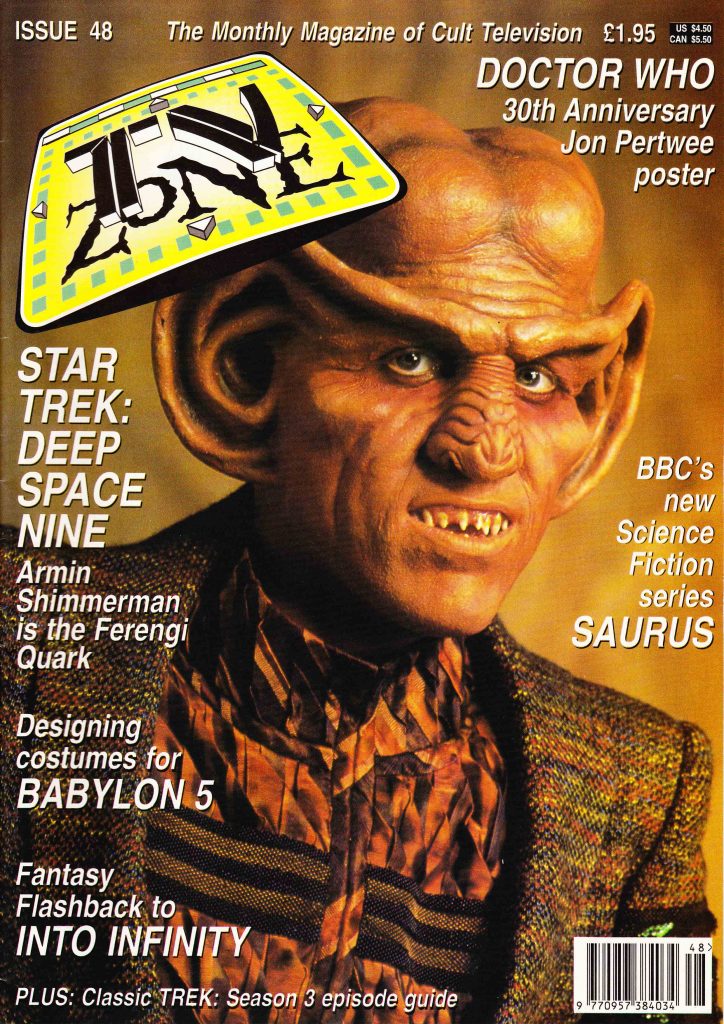 In amongst all the usual bits and bobs about Who, Trek, and Dwarf, there's an article previewing an in development BBC sci-fi show called Saurus. It has vague details about the characters, some hints at the series plot arc, and even some photos of props and models that had been made.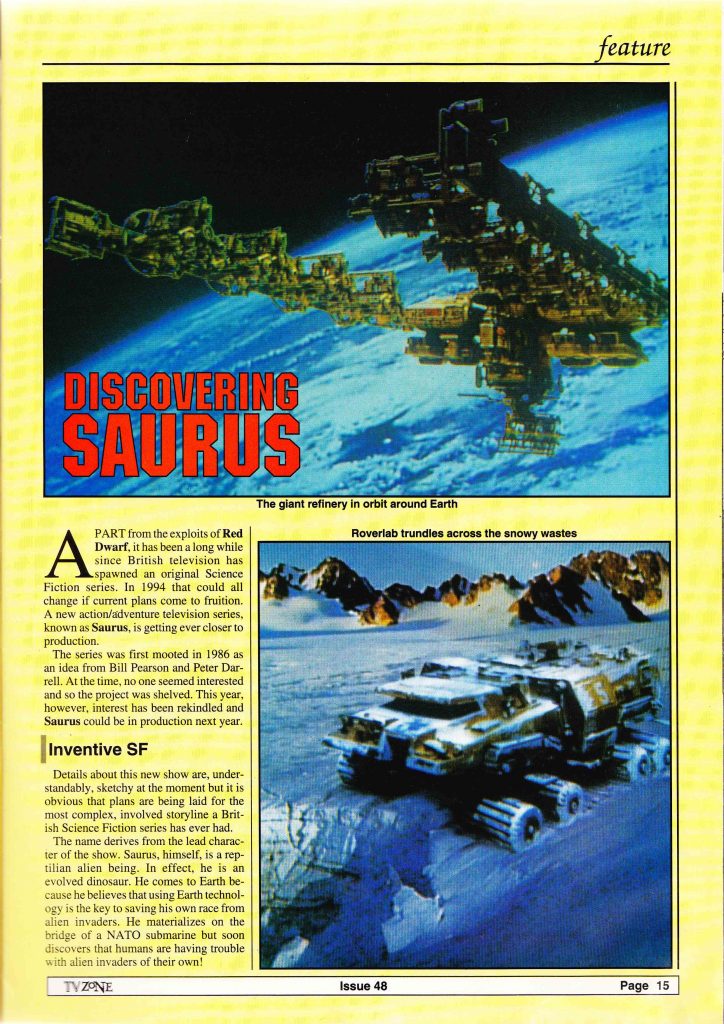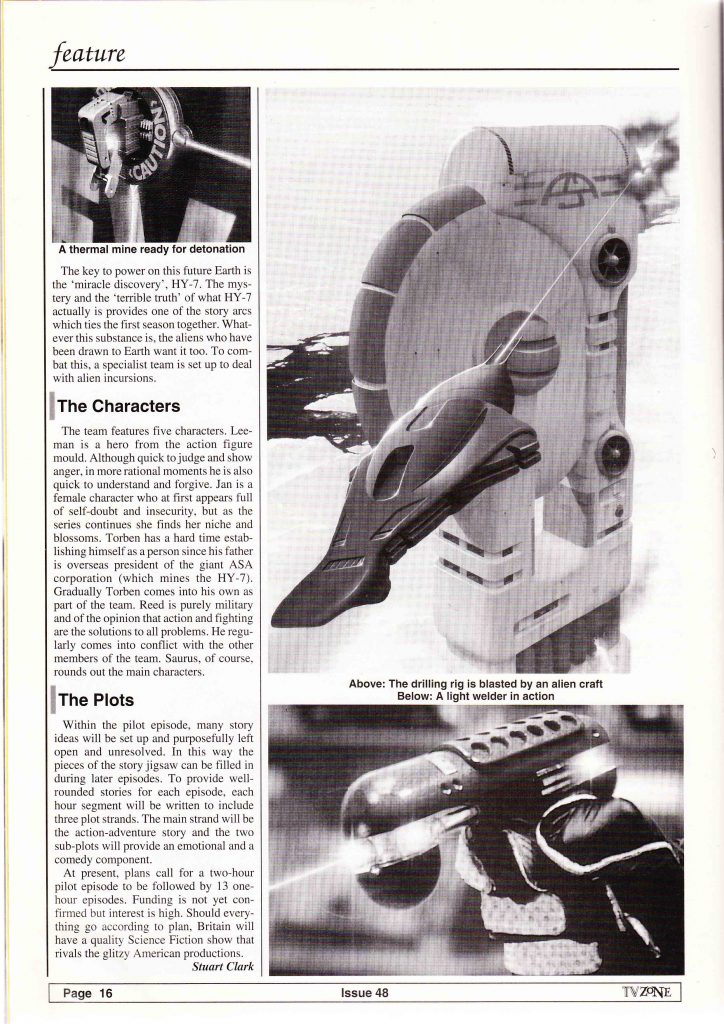 I can find no record of this show ever making it to the air, nor any other mention of it anywhere on the Internet. Anyone know anything about this one?