Deep Space Nine in TV Zone #47
This is the cover for the issue 47 of TV Zone, published in October 1993.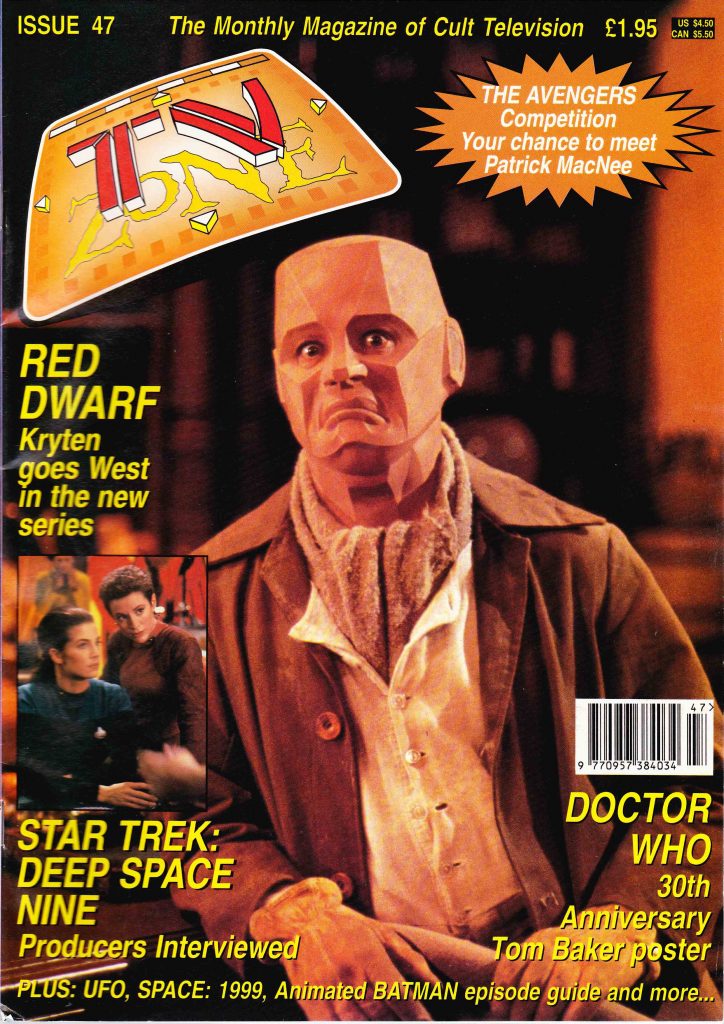 And here is a letter from an incredulous reader, presumably referring to the lack of a Doctor Who 30th Anniversary Special.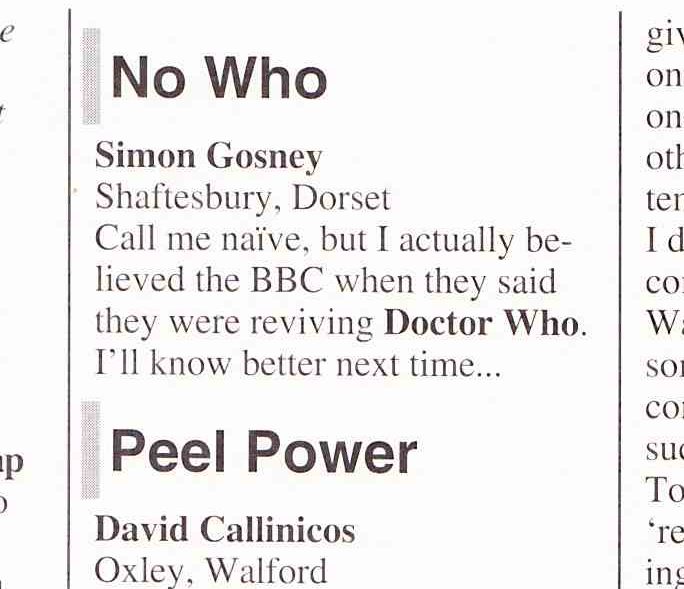 I hope Simon was much more credulous circa 2005.
The main article in this issue is an interview with Rick Berman and Michael Piller, the co-creators of Star Trek: Deep Space Nine (one of my favourite iterations of the franchise).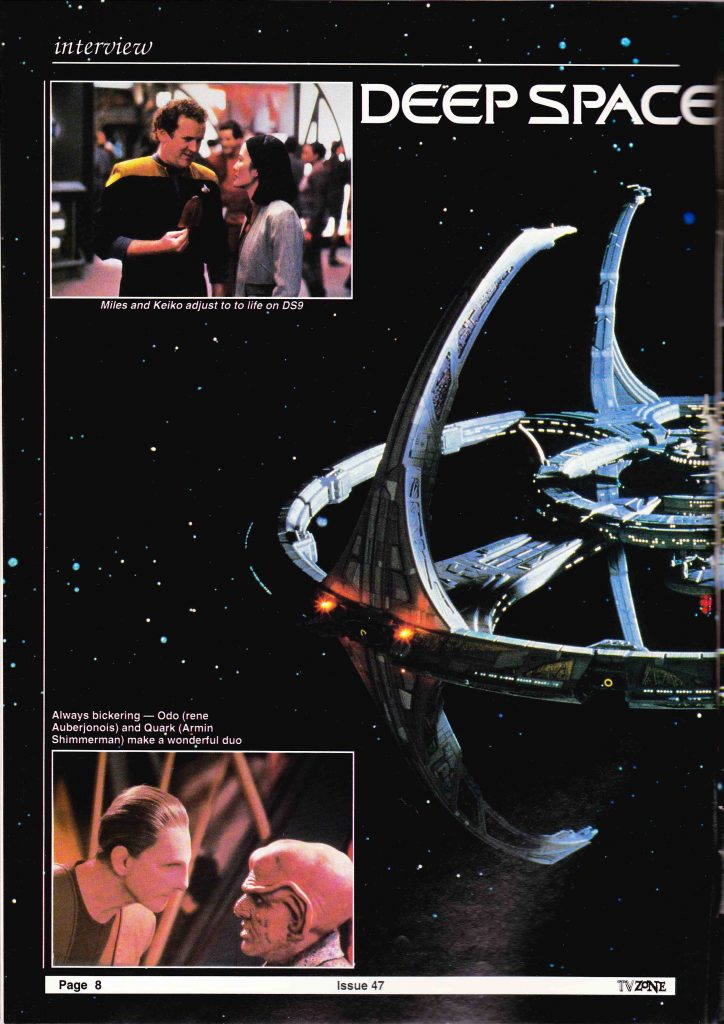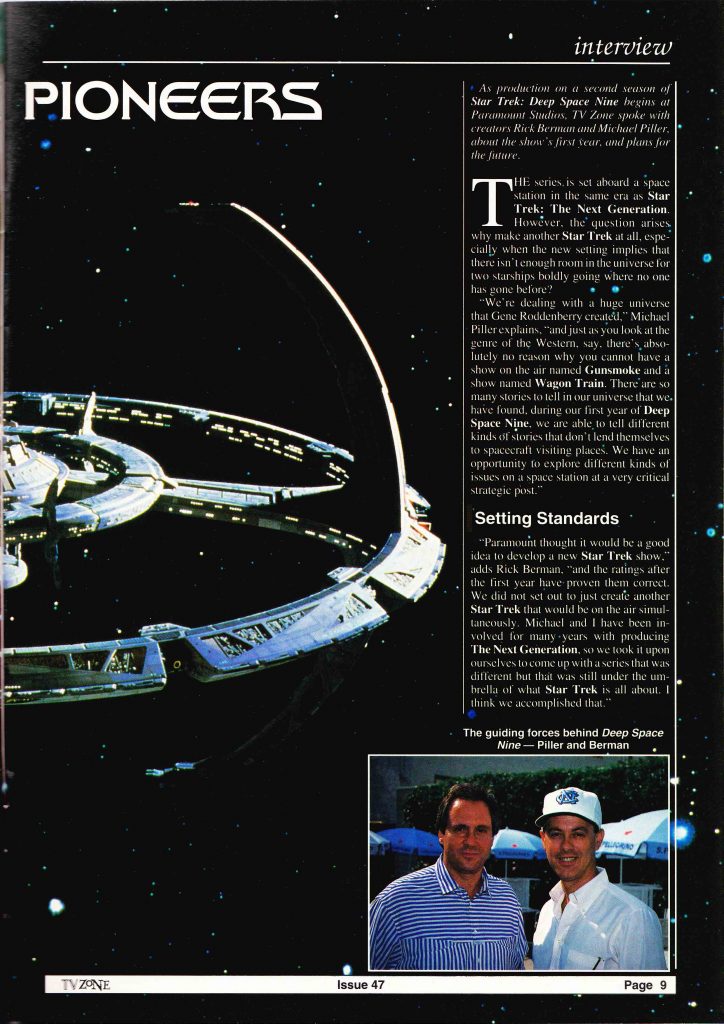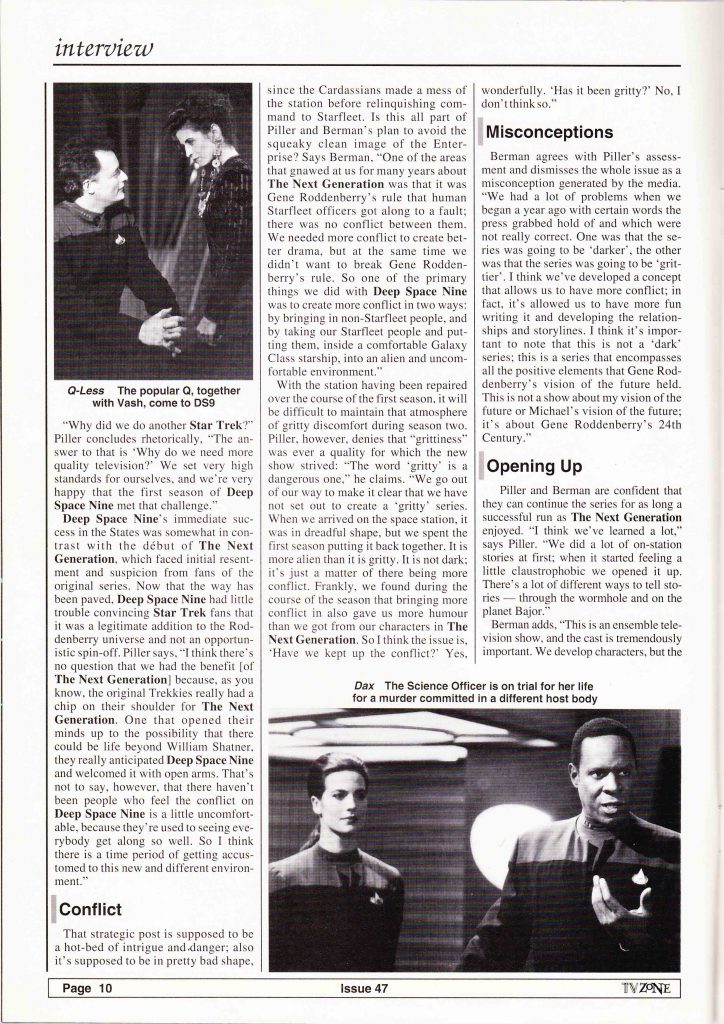 The review of the CIC releases of Deep Space Nine on VHS gave me fond memories of this trailer that sat at the beginning of each and every one of my DS9 tapes.