I try to keep self-promotion to a minimum on this blog and on my social networks, but every now and then it just has to be done. Facebook reminded me today that it's the first anniversary of the release of Normalverse Free, thus making it the first birthday of the complete Normalverse trilogy.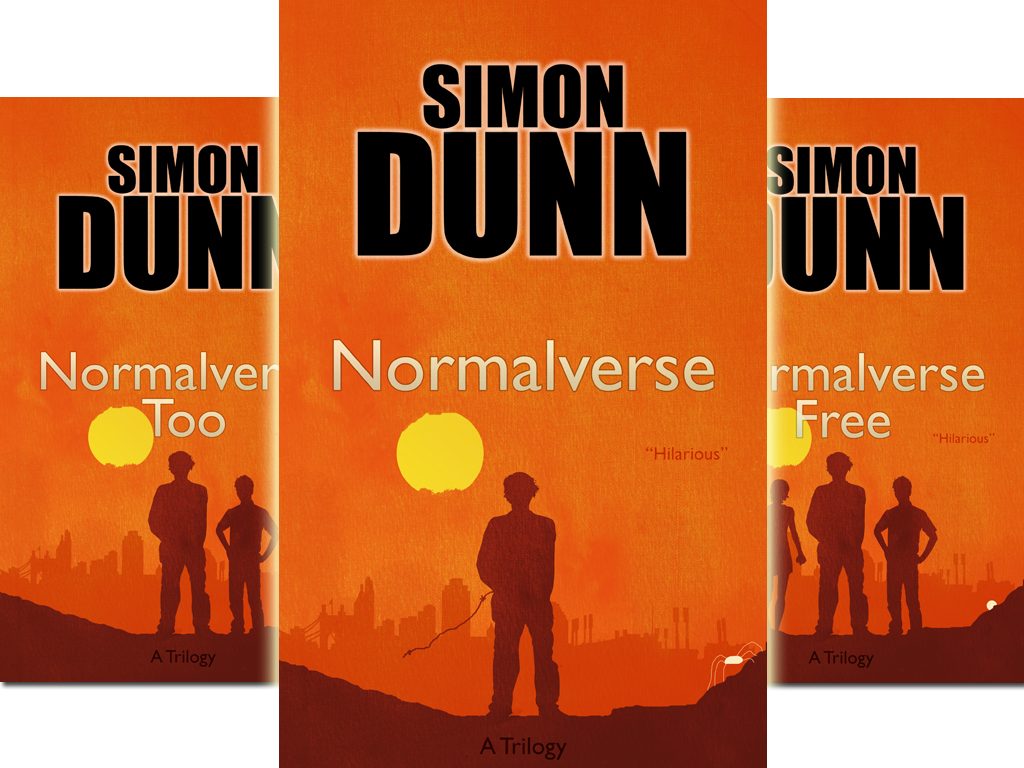 Writing a comedy sci-fi story was considerably harder than I'd ever expected, and the process took longer than I'd anticipated. As a consequence, I haven't really revisited the e-books since they were finished, and I think I still need a bit more distance before I dip into them.
If you want support this site, the best way to is to buy my books.
Anyway, here are some of my favourite reader reviews of the trilogy.
Just as hysterically funny as the first two books in the trilogy, with even more absurdity mixed in. The conjecturable "Delmar Smoot" may be the funniest non-character ever, and the phrase "Kiss Me Quickly" I will forever be warped in my mind because of this book! … BUY THIS BOOK! Buy the whole trilogy! This is the most unique, the most laugh-out-loud funny series of books that I have read in a long, long time.

Didn't find it funny ; not even amusing. there was no need to use the sexual references – presumably to get a cheap laugh. I managed 3 pages before giving up, and I'd been inclining towards that from half way through the first page.

Huge! Imagination! Crazy Good!
Ever wish that ALL your favorite sci-fi writers and fantasy writers got together and collaborated with your favorite humor writers too? If so, this might be the result! This is so far outside "normal" that you'll just have to read it for yourself.

Wow. This book attempts to channel Douglas Adams. It fails, miserably. Free is overpriced.

Hilarious.
Read in private or you'll look crazy to the people around you! Truly enjoyed this one! What a good time.
Get a copy for your favourite reading device from the following vendors …
Amazon in the UK
Amazon in the US
Barnes & Noble
Apple
Google Play
WH Smith
Kobo