I'm currently binge watching one of my favourite shows, and probably one of the better shows on television (up there with The Wire). Friday Night Lights is well worth your time, even if you think it's about American Football, because it's not, it's about small-time life in Texas, and it's brilliantly written and perfectly performed.
But it's not the first time that the book Friday Night Lights by Bill Bissinger has been adapted for the screen, and I'm not talking about the movie with Billy Bob Thornton either.
In 1993, NBC was unable to secure the book rights because of the movie, and so produced a show called Against The Grain, inspired by the book, and starring none other than Ben Affleck as the young quarterback Joe Willie Clemons. Can you spot him in this photo?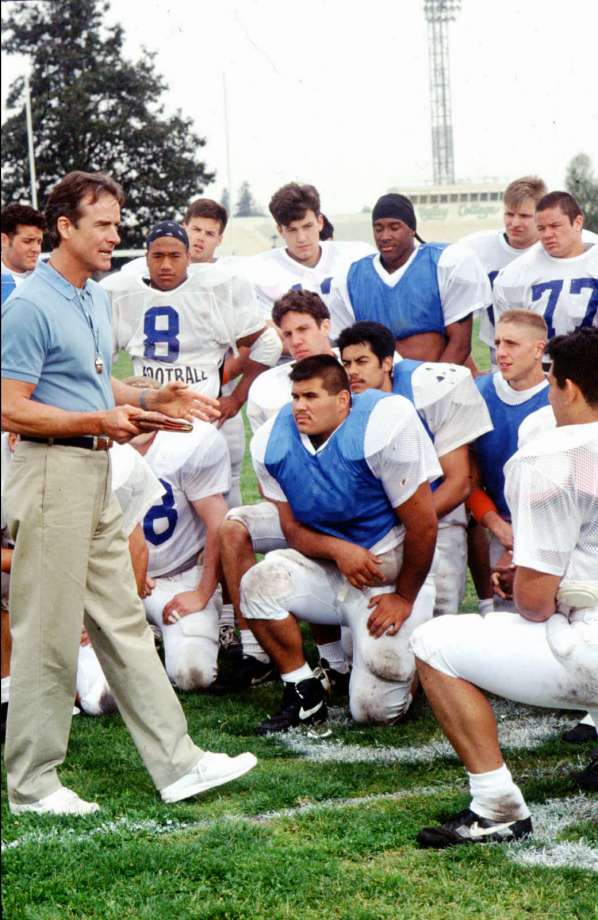 Created by Michael Pavone and Dave Alan Johnson, it began airing in October 1993. For some reason they decided it should be a half hour sitcom, and maybe because of this, it only lasted 8 episodes. I can't find any clips of it unfortunately. I did stumble across this monstrosity though. Brace yourself, for more reasons than one.
https://youtu.be/UPkLMeTpvBU