I love SimCity. So much so that I've had to ban myself from ever owning a copy of it ever again, because it eats so much of my life away when I play it. That means I never got a chance to play the borked version they released a few years back, much to my regret, in spite of every bad thing I heard about it.
I do however play board games. So here are three great city building games that I thoroughly enjoy playing.
New York 1901
More of a Tetris-style puzzle than a city simulator really, but you get to build giant towering skyscrapers in turn of the century Manhattan. It is gorgeous to look at, tactile to play, and a great gateway game for all the family. Play it, play it now.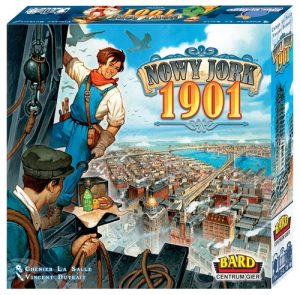 Quadropolis
Another beautifully produced game this one, and it's based around an interesting mechanic that not only dictates and limits your choices, but makes for an excellent puzzler. Moreover, it has elements of SimCity in it, in that you're trying to build a city that grows to its own potential and gives you a maximum return for your investment.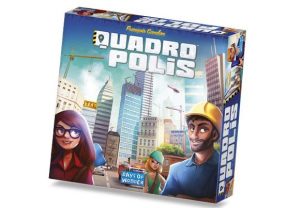 Suburbia
This is by far one of my favourite games. And it's as close to playing SimCity as it gets on a table top. The trick is to build an economic engine early on, so that you can afford to expand your city and attract the most new residents as you can. It's fun laying the hex tiles down and figuring out how this new moves affects your and everyone else's suburb, and the way the game grows makes it more challenging as the play progresses. Even better with the Suburbia Inc. expansion too. Works best with three players I find.