Since starting this daily posting malarkey, I've noticed an increase in site visitors, and consequently a lot more people asking a lot more questions. So, when it becomes too much to reply to everyone, I will post the questions here and answer them for the world to see. First up, Elaine asks:
ARE THERE ANY SNIPPETS OF DIALOGUE YOU ARE ALWAYS CUTTING FROM YOUR SCRIPTS?
I always try to sneak an insult into my scripts, even though I know my agent will always, without fail, make me excise it. That insult is 'piss you', and so I re-use all the unused ones in my podcast with Iszi Lawrence.
Also, this exchange which will never, ever find a good home.
"I'm going to buy some taramasalata."
"Why? It's just fish poo."
"Maybe. Might get some houmous too."
"That's chick pea."
It doesn't work written down, because it's a homophone.
WHAT MOVIES HAVE YOU BEEN WATCHING RECENTLY? (George)
According to my Tweets, these are the films I've watched recently, accompanied by one word reviews.
A.I. Artificial Intelligence – bleeeeeak.
Legend – overHardydose.
Big Trouble In Little China – stooopid.
Bridge Of Spies – sniffing.
National Lampoon's European Vacation – fuckbad.
Cop Out – cockout.
Star Wars The Force Awakens – spacegasm.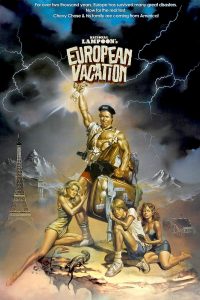 WHERE DO YOU GET YOUR IDEAS FROM? (Jerry)
They come out of my head, but not in the normal way. I have to trepan them from a tap I've had installed in the base of my skull. They emerge as a liquid goo, the colour of rotten concepts, with an odour that reminds me too much of a time I was resisting the urge to scratch my anus whilst looking at bacon in a supermarket.
Once the gloop has festered in a jar for a few days, I decant it into a coffee machine, and percolate it through filters and hot water, into a cup. To this I add sugar and milk, and prepare to imbibe it. But before I can, I've usually had a good idea in the meantime.
WHY BOTHER? (Cosmo)
Is an excellent five part radio series starring Chris Morris and Peter Cook as Sir Arthur Streeb-Greebling. It's available to buy, and is well worth your time and money. Enjoy.
So what's your question for me? Tweet me with your query, and I will answer it next Friday.