I think I read this in a book called [amazon asin=B009JW4LAU&text=Writing Crime Fiction], which is a collection of essays on the Kindle, by some great authors and screenwriters, including Lee Goldberg and Libby Hellman.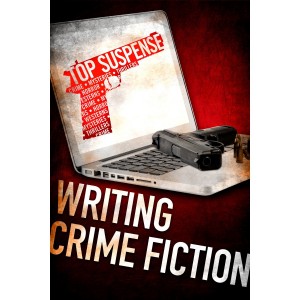 Anyway, we've all been there, sitting at our keyboards, staring blankly at everything but the screen, not being able to start writing for the day. Nothing is coming, nothing wants to be written.
Just write one sentence.
And force yourself not to quit for the day without having written that one sentence.
It may take some time, but it will come, and inevitably, more will follow, and before you know it, you'll be writing away at the same hurried pace you always do.
Just write one sentence. It's not too much to ask.
I've used this every day this week, finding it a struggle to begin a day's work, and I have always managed to write my quota of words, just by forcing out that one sentence.
Just write one sentence.
Keith: A Novel

Out Now

Crime, conspiracy, and cutlery.
Keith, an average man, with a sensible job, cocks a snook at his mundane existence, and he's about to make the biggest mistake of his life.
When an insomniac with an over-active imagination decides to give in to his fantasies, what could possibly go wrong?
And what do the bloodied thorn of a rose, an empty buff folder, and a SWAG bag full of forks have to do with anything?
Keith takes you on a criminal romp through suburbia.
You'll never sleep again.
[amazon asin=B009L2X75I&text=Buy it now from Amazon]