Let's have a look at the listings for the debut of Bottom, on 17th September 1991. We'll start with the Staffordshire Sentinel, because why not? It's not often described as a black comedy, even though it's terribly bleak.
That said, we see that descriptor again, this time from Graham Young in the Sandwell Evening Mail.
And here it is again, in the Perthshire Advertiser, which has a longer preview of the first episode, and a lovely quote from Rik.
Which is pretty much word for word what they wrote in the Newcastle Evening Chronicle, though they did use a different picture.
By all means take a press release as your starting point, but put some effort into it. This, from the Hull Daily Mail, just goes to show how much copy is shared among the regionals.
At least they've all managed a different pun for the headline.
Judith Moss takes a slightly different angle in the Liverpool Echo.
I don't know why, but I doubt the veracity of the quote from Adrian in this one from the Daily Record.
And finally, this is the photo that the Daily Mirror chose to use …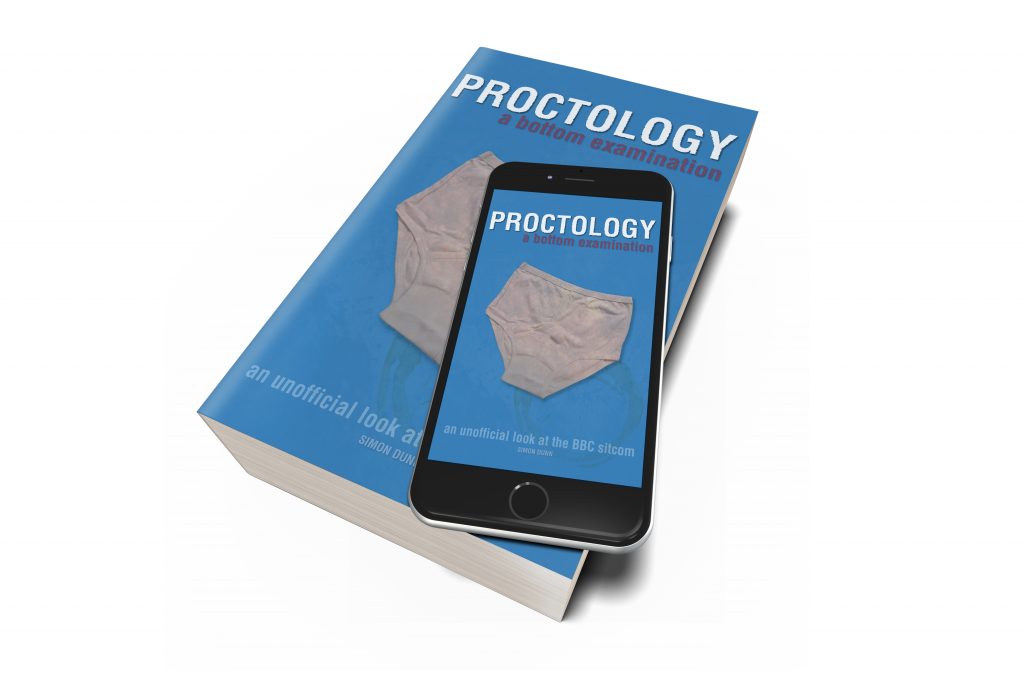 PROCTOLOGY: A Bottom Examination is my in-depth guide to all things Bottom.

Available now on Kindle and in paperback.