Goodnight Sweetheart was a sitcom with an interesting, and difficult premise. In their commentaries for the first series, Laurence Marks and Maurice Gran talk about how important it was to cast someone like Nicholas Lyndhurst as Gary Sparrow. Only someone as likeable as him could really pull it off. And they were right.
In Shooting The Pilot they expand on the development process, and drop in this little nugget:
Unlike some of our projects, the pilot script … came together remarkably quickly, in a rented office managed by a pleasant lady called Mrs Deadman. We asked her if she minded our borrowing her surname? She didn't, and PC Reg Deadman was born, the dimmest copper in wartime London.

Shooting The Pilot, pg 214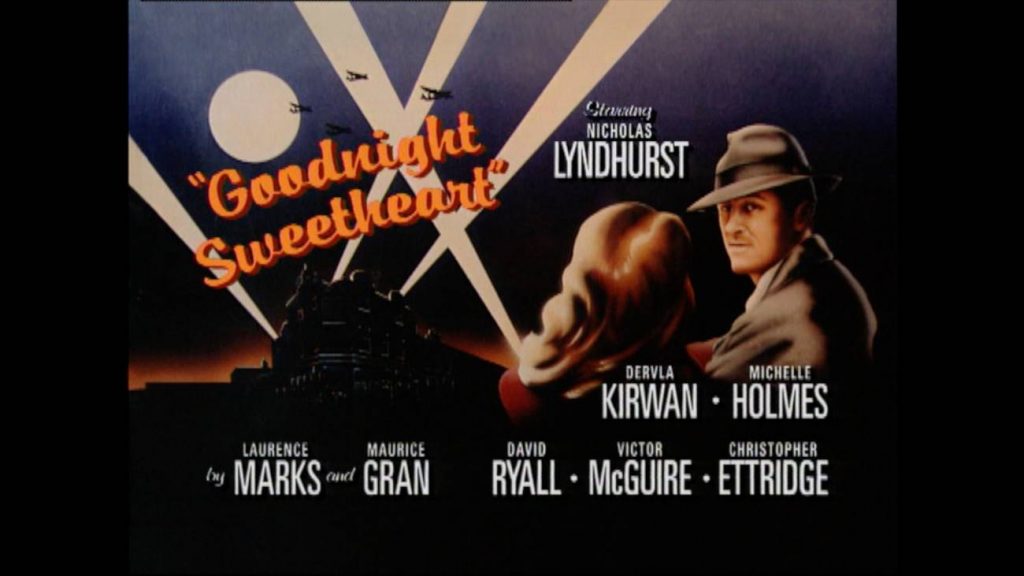 Here's an interview with Lyndhurst, from behind the bar in the pub set.