So, to begin. Brass Eye was originally going to air on Tuesday 19th November 1996, between an episode of Drop The Dead Donkey, and Northern Exposure. As can be seen in this listing from the Crawley News.
There wasn't very much fanfare. When the show didn't appear, it was replaced by Whose Line Is It Anyway? as you can see from this in The Aberdeen Press And Journal, dated Tuesday 19th November.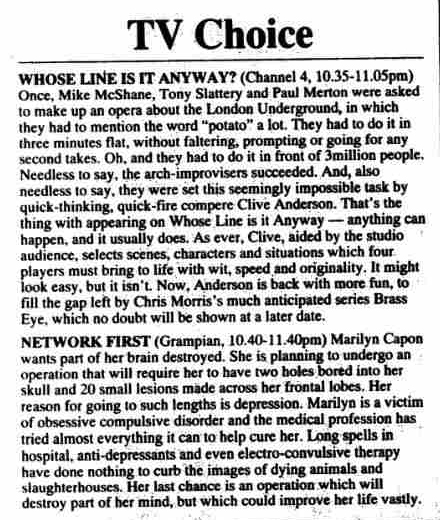 Here's the first mention I could find of WHY the show was pulled from the air, on Sunday 24th November, in the Sunday Tribune.
There's a very brief mention of it all in The Stage, on the 28th November.
But so far, there's barely a snifter of the show anywhere. Certainly compared to the press around the special a few years later. I always thought there was more vocalising about the original run that there appears to be.
The next mention of it, that I could find, comes from the Aberdeen Press And Journal again, this time on the 21st December.
Then, come the week at the end of January 1997, when the show was finally aired, The Daily Mirror ran with this story.
The day of broadcast, and again the Abderdeen Press And Journal was excited to see it finally hit our screens.
The day after the second episode, this little nugget appeared in The Daily Mirror.
I quite like that it was directly below this article.
Here's a review from John Boland, in the Irish Independent (8th February), and it's obvious he didn't enjoy the show.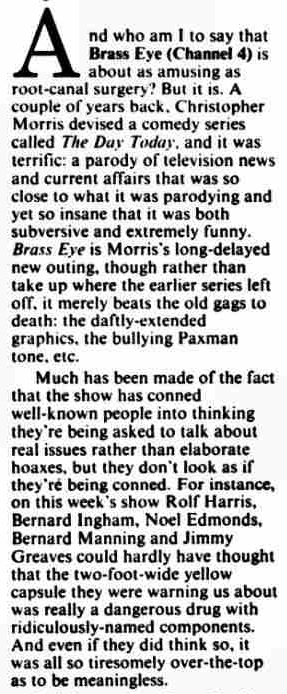 Conversely, in the same paper, the next day, Declan Lynch was a little more positive about it all.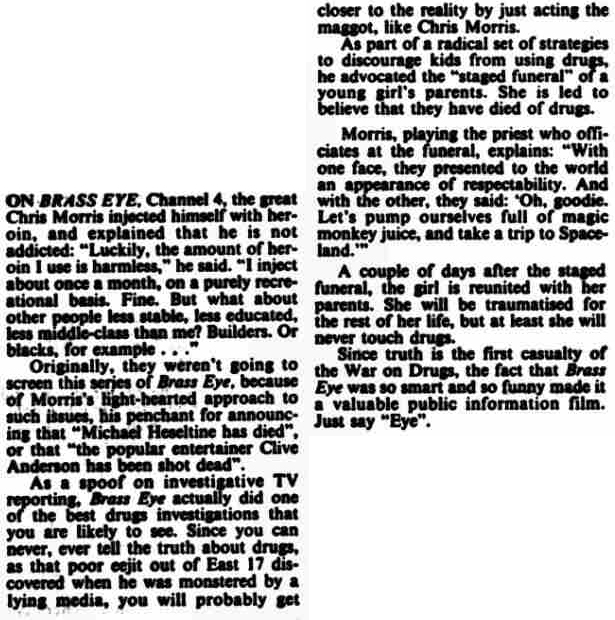 It was until the 7th March that the show began to make headlines outside of the TV pages. As can be witnessed by this full page spread in The Mirror.
The following week, on March 13th, the Reading Evening Post ran with a short story about one of the more notorious moments of the show.

As a little coda, in June of 1999, this article appeared in The Stage, as the channel prepared to repeat the series.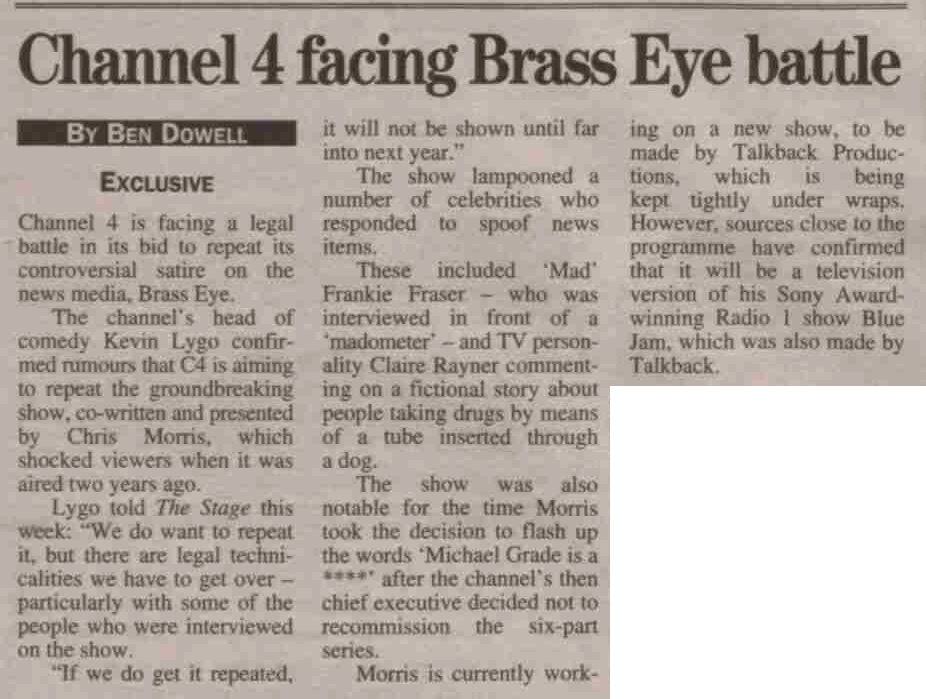 I like the little mention of Jam at the end.