I was having a look for clippings about Till Death Us Do Part being sold to Norman Lear and CBS, when I came across this rather remarkable article in The Stage, dated Thursday 22nd February 1968, just a week after (what was announced at the time as) the final episode of the BBC show.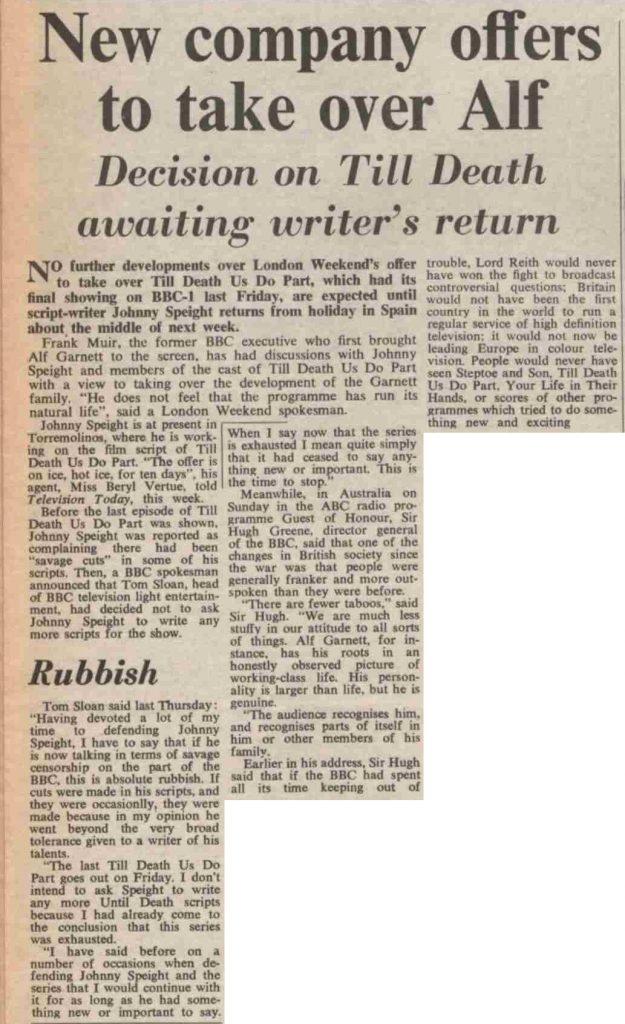 This is an interesting piece of history – Frank Muir had moved from the BBC to help start up London Weekend Television, and I'm sure all sorts of comedy talent was being wooed. That this approach made the news is fascinating. I wonder if Beryl Vertue was the one who gave them the story as part of her negotiations.
Till Death would eventually return to our screens with a special in 1970, and a further run of episodes in 1972.
On the same page, there was another article, this one about the possible sale of the series to America.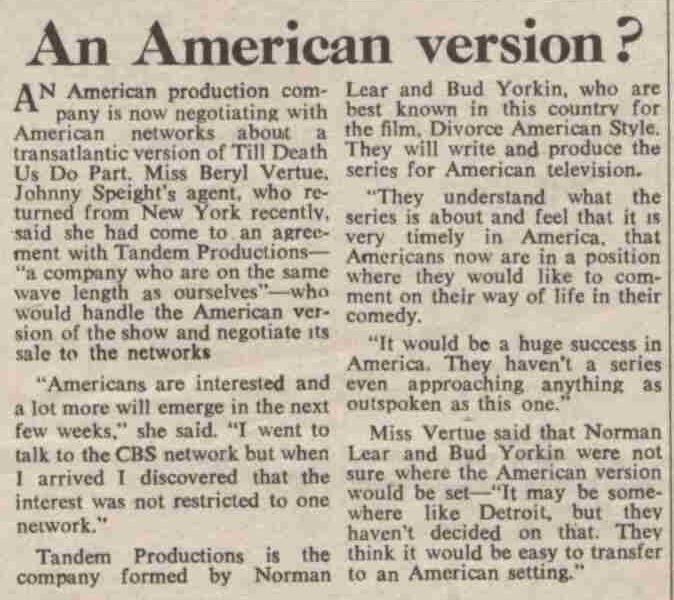 It really does feel like a concerted effort to boost Speight's stock with the BBC to me.
Just a fortnight earlier, also in The Stage, on the 8th February, the story had already been seeded.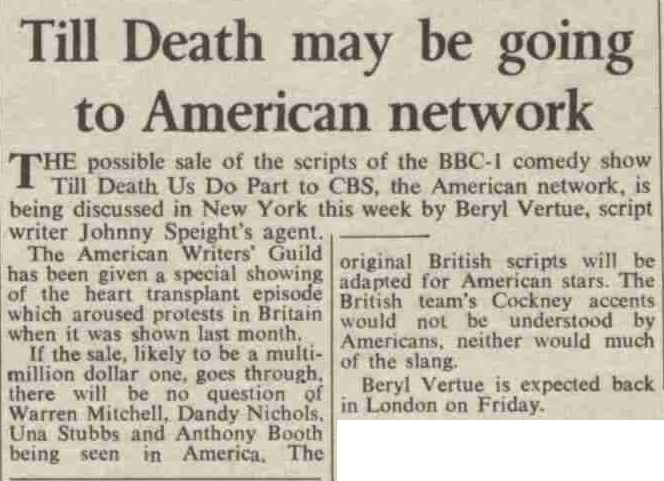 What's carefully being talked around is the fact that Norman Lear was wanting to buy the rights after already having written the pilot script. So it's interesting to hear that other networks and producers were sniffing around the show – unless they weren't, and this was another tactic to up the price for Tandem Pictures.