I'm incredibly fond of ER, to the point that I find it hard to watch other medical dramas without making unfair comparisons. So it was fun to find this in a charity shop the other day.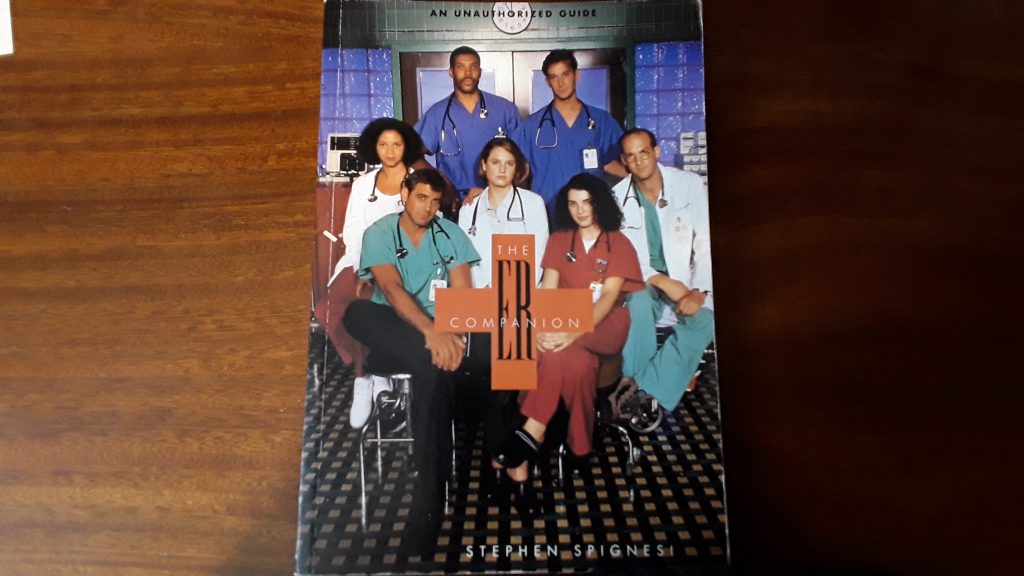 It's unauthorised, as you can see, and is written by Stephen Spignesi, who has also written books about Stephen King, The Beatles, Robin Williams, and The Andy Griffith Show.
Here's the back cover.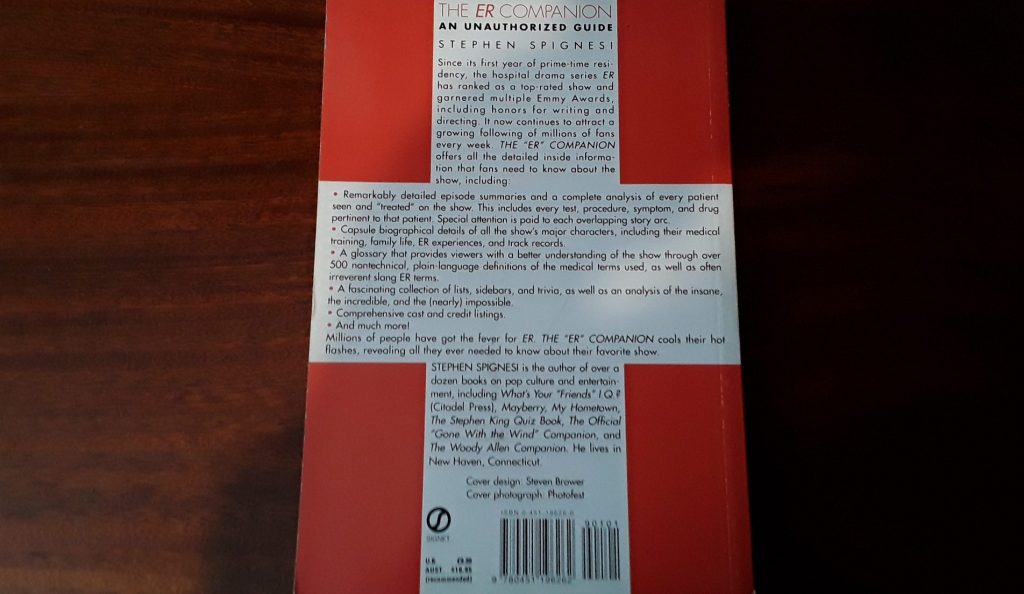 And this is my favourite bit of the front matter.