There's a moment in the first 2point4 Children Christmas Special, from 1992, when Bill and Ben are bickering about recording things for later. Bill mentions that last year Ben meant to record Batman, but got it wrong, and got an hour of blank screen instead. What's nice about this moment is that Batman did indeed premiere as the Christmas movie the year before. I always like that attention to detail.
In the scene,we see the Radio Times, but it's carefully folded open so as not to reveal the cover.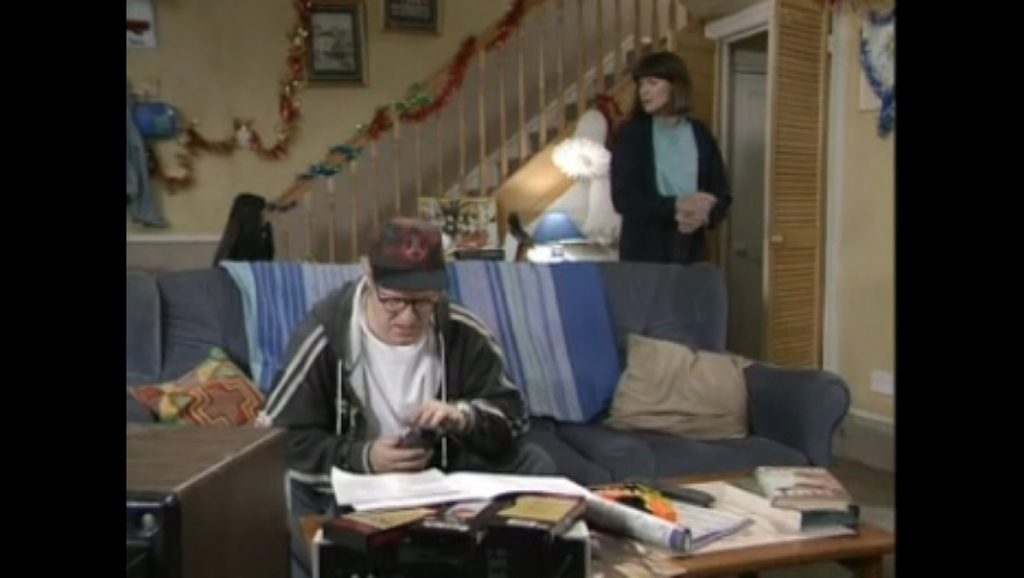 Hands up who had those VHS tapes.
It's understandable they hid the cover of the Radio Times – production lead-in times probably meant there was no way of knowing what that year's cover was going to be.
Except …
It reminded me of this moment in the 1981 Christmas Crackers episode of Only Fools And Horses.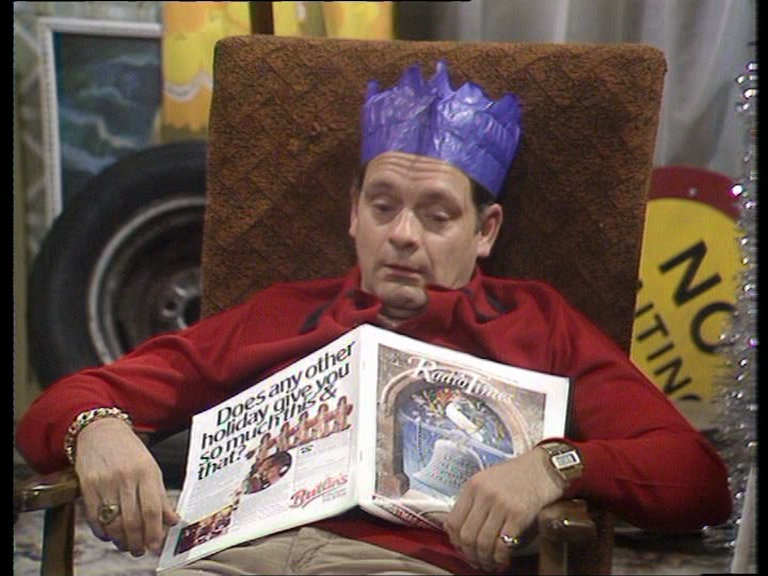 Look at that. That's the 1981 Christmas Radio Times.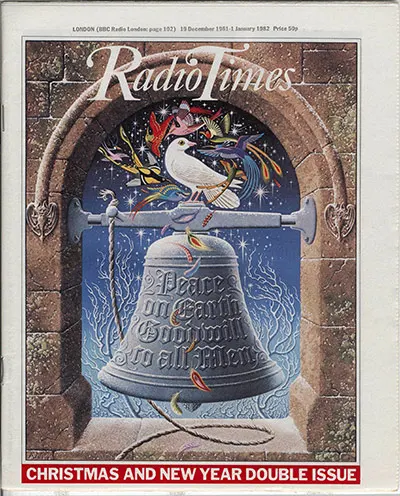 So I took to Twitter and asked if anyone knew how this had been achieved. It's a lovely touch, and one that probably went mostly unnoticed, and it must have taken some coordination. Is it a mock up?
Then came the answer.
The episode was recorded on 23rd December 1981.
Forty years ago to this day.
They filmed the Christmas special a mere five days before it aired.
That's remarkable.
Here's the PasB paperwork to prove it.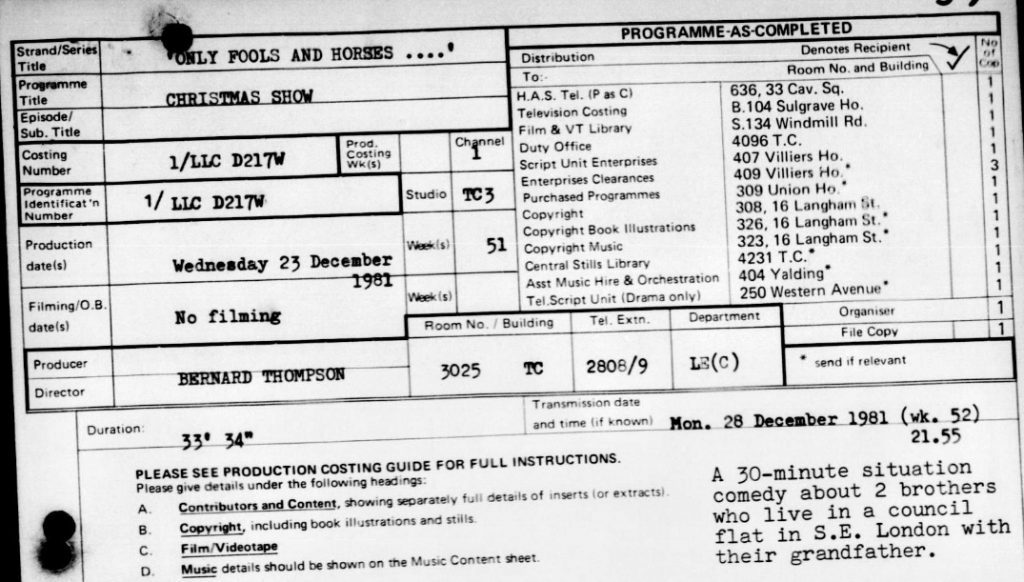 And check out the description of the show.