I wanted to share some of the beautiful front matter of Hyacinth Bucket's Book Of Etiquette For The Socially Less Fortunate. Here's the very front page, complete with an inscription, as this book was obviously given as a gift.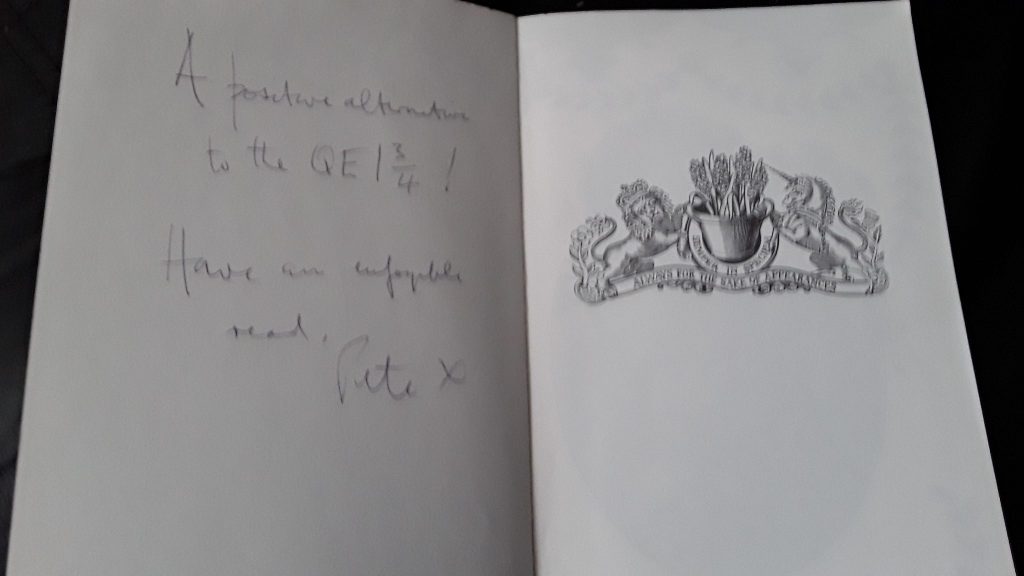 I think it says 'A positive alternative to the QE1 3/4! Have an enjoyable read, Pete x'.
More interesting is the coat of arms that is presumably the one Hyacinth has bought for her herself. It says 'Semper In Speciem – Always For The Sake Of Appearances'.
Over the next page is this.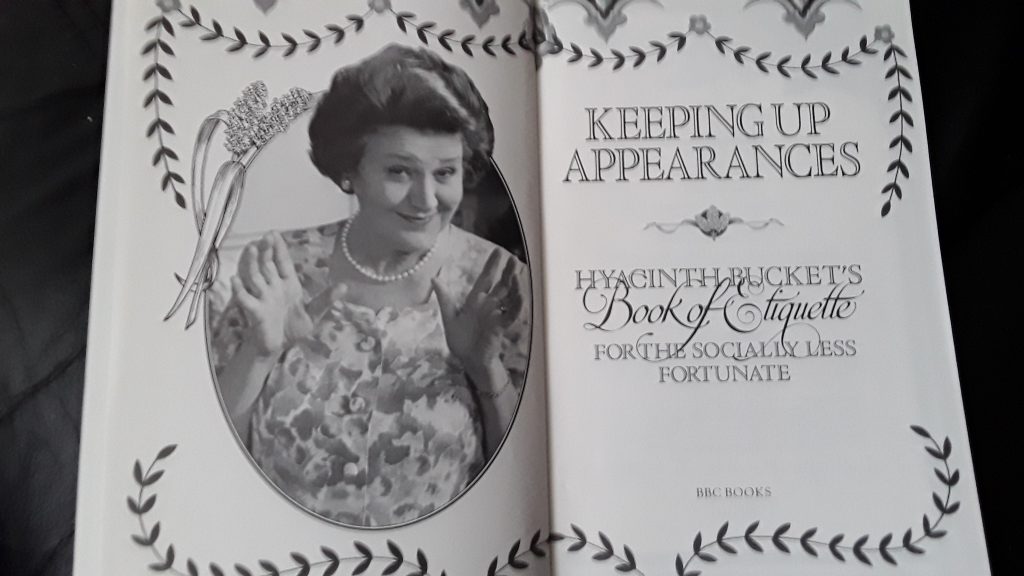 I think it's rather beautiful.
And here's the index.