Or, to give the book its full title – Keeping Up Appearances: Hyacinth Bucket's Book of Etiquette For The Socially Less Fortunate. Published by BBC Books, in 1993, buried away in the front matter, we learn it was written by Jonathan Rice. Here's the cover.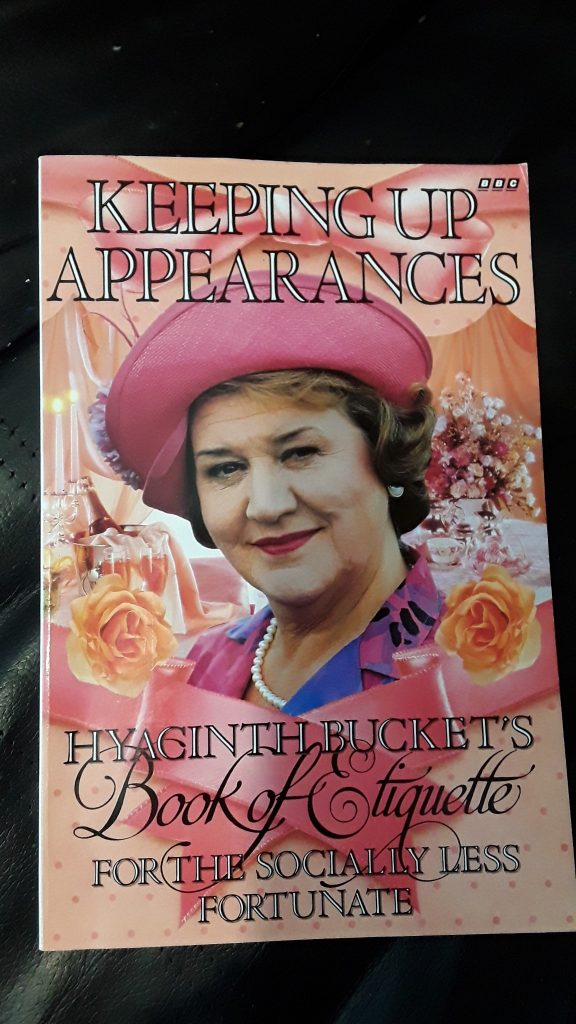 And here's the back.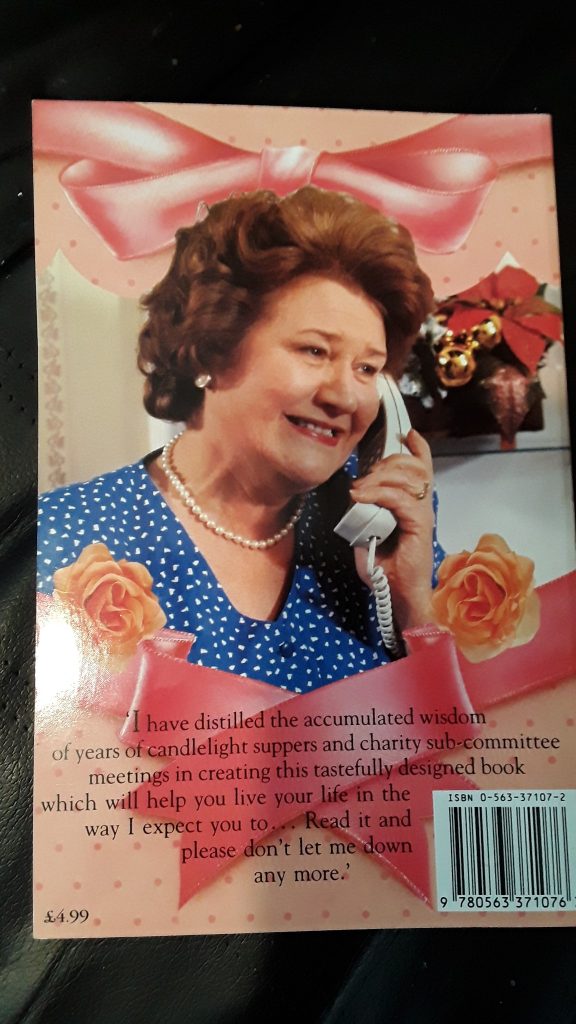 We'll have a more in-depth look inside tomorrow.